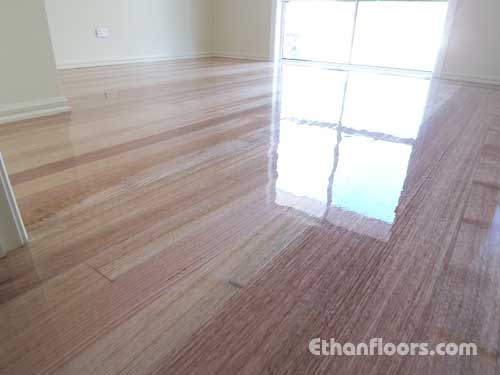 1. Can my floor be Sanded and Polished? Yes! Basically any timber floor can be sanded and polished. There are a wide variety of timbers used as flooring in Australia. Some need to be worked differently than others so it is important to seek professional advice before proceeding.

2. How long will it take to do my floor? It depends on the size of the job. However, the average is 3 to 4 days. Once the final coat has been laid the floor should not be used for at least 8 hours.

3. Does the work create much dust? No! We are using the latest Dust Free equipment and they have their own in built vacuum systems.

4. If I have carpet on my floors do I need to remove it? No, we can remove and dispose of the carpet when we begin work on your floor. However, if you do choose to remove it yourself you can reduce the price of the job.

5. Will sanded floors make my house cold? No! This is a popular urban myth. Northern Europe and Scandinavia are the home of sanded floorboards. The usual temperatures in that part of the world is significantly lower than in Australia. Tongue and groove flooring seals the floor from upward drafts, creating a touch warm environment.

6. Should I move my furniture prior to the work? We strongly recommend you move all your own furniture.

7. Should I have my floor done room by room or all at once? All at once is preferable, as you can keep costs down by us reducing our travelling expenses.

8. How much will it cost? We start as low as $18.-00 per square metre. However it all depends on the condition of your floor prior to starting, and the type of coating you choose to have applied. As an example the average bedroom is 12 - 14 square metres.